Compare the 2023 RAV4 to the Competition

Both the 2023 Toyota RAV4 and the 2023 Honda CR-V are among the best-selling crossover vehicles around, and it's easy to see why. Both the RAV4 and CR-V are safe, dependable, efficient and spacious crossover options. Yet while they're similar in a lot of ways, these two titans of the crossover SUV community are also markedly different in others. We wanted to see which of these exciting crossovers would come out on top in a side-by-side comparison to see exactly which one would come out on top. Let's see what happens when we match the new 2023 Toyota RAV4 up against one of its staunchest competitors, the 2023 Honda CR-V!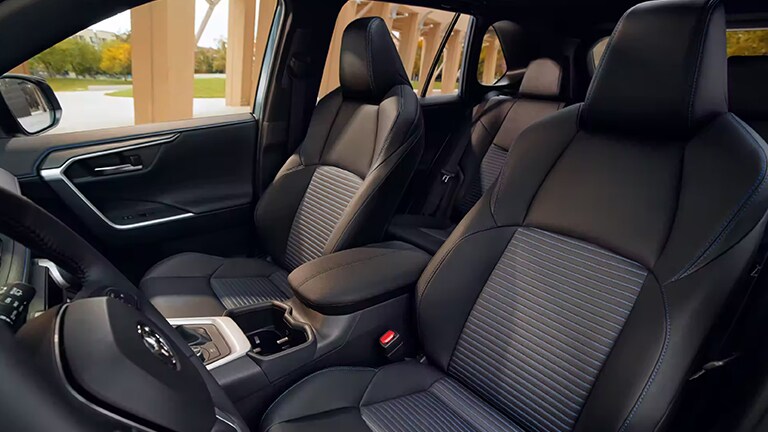 Interior Features
RAV4 cargo floor storage

vs

CR-V cargo floor storage unavailable
RAV4 360-degree rearview camera

vs

CR-V regular rearview camera
RAV4 standard smartphone integration

vs

CR-V standard smartphone integration
Performance Features
RAV4 Front-engine, AWD

vs

CR-V Front-engine, AWD
RAV4 176 horsepower @ 5700 RPM

vs

CR-V 145 horsepower @ 6100 RPM
RAV4 1,750 lbs towing capacity

vs

CR-V 1,000 lbs towing capacity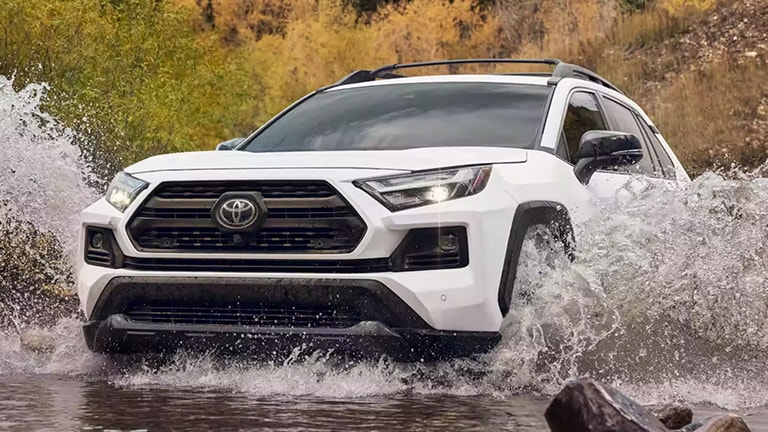 It's a battle, but the new 2023 Toyota RAV4 comes out on top when it comes to the areas that matter the most to our Texas customers. RAV4's convenient storage solutions under the cargo area come in handy on longer road trips, while their 360-degree rearview camera provides a better view of your surrounding than the 2023 Honda CR-V. While both models are well equipped when it comes to performance, RAV4 hold an advantage when it comes to both horsepower and towing capacity. If the RAV4 isn't exactly what you're looking for, don't worry. There's a vast selection of different models in our full Toyota SUV lineup. Find your next crossover or SUV at Toyota of Katy today!