New Toyota Truck Models
The latest Tacoma and Tundra truck models available now at Toyota of Katy come equipped with a variety of exciting new features and a fully reimagined look both inside and out. Our customers in Katy, and from across the state of Texas, can't seem to get enough when it comes to the updated styling and fresh amenities these impressive new trucks have to offer. Known for being able to deliver when it comes to all-around ruggedness and uncompromising dependability, these latest Tacoma and Tundra pickups are some of the most impressive trucks Toyota has ever produced. If you're in the market for a new truck, visit Toyota of Katy today for a great deal on your next pickup purchase!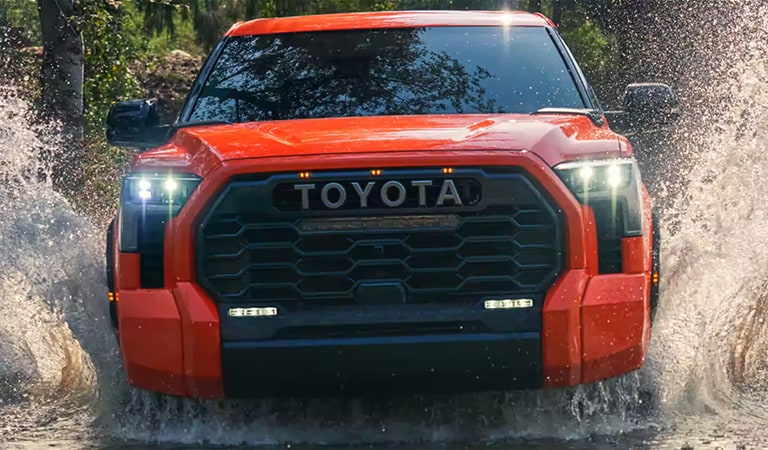 Toyota Tundra
Tundra's i-FORCE 3.4L Twin-Turbo V6 engine provides the capability needed for both work and play. Built to perform and engineered to excel, it's hard for any truck to match up with Tundra.
Toyota Tacoma
You're only as tough as the fields you're playing on, and the new Tacoma is ready to take you across the toughest terrain Katy has to offer. When it comes to the new Toyota Tacoma, there's no obstacle that can't be overcome.